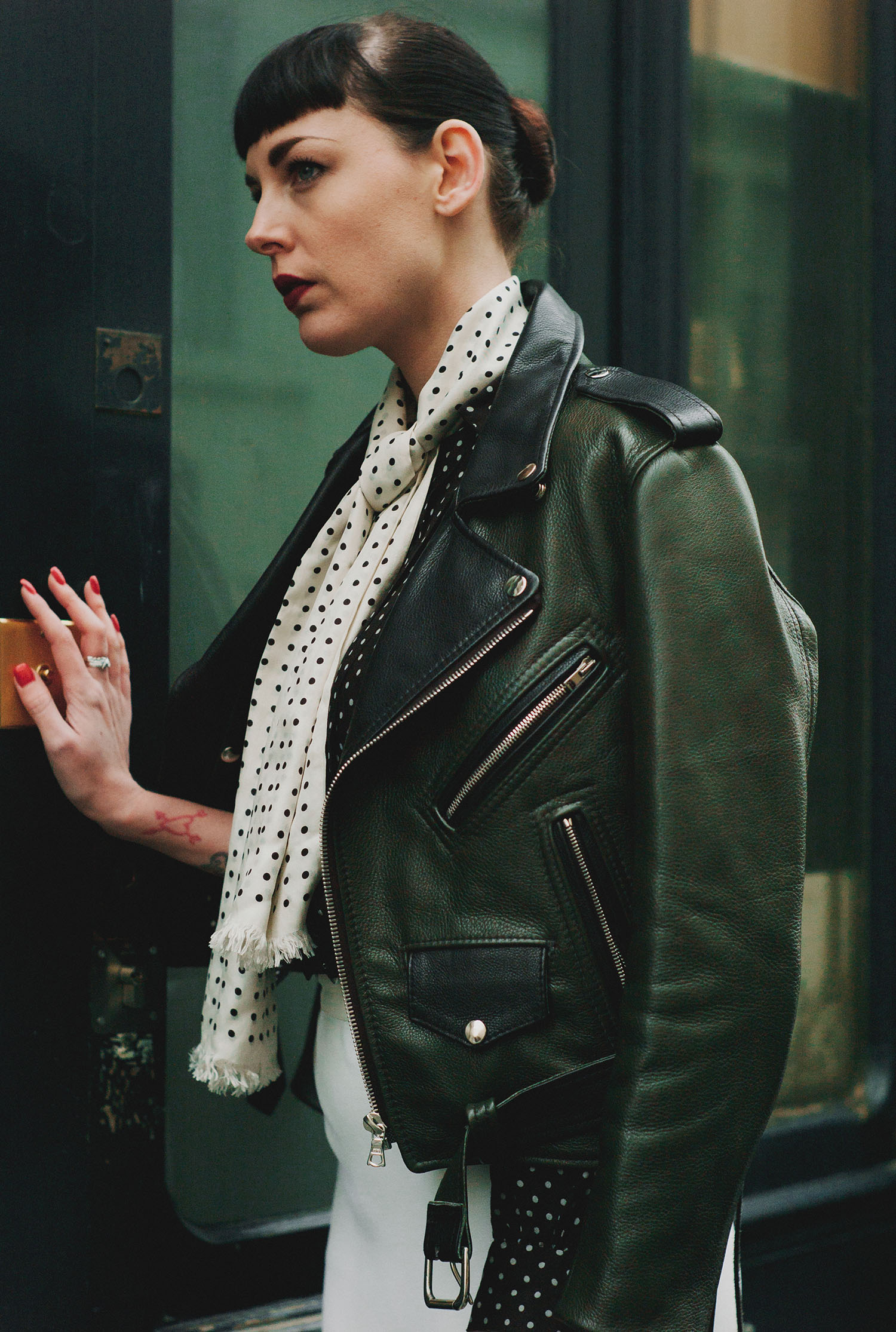 Our classic 5-pocket original (4 external, 1 internal) is made-to-order at our atelier in Paris and features side panels, lacing, and back shoulder wings to give the wearer excellent range of movement while maintaining a flattering silhouette.
Relatively short in the waist and slim in fit, the Kelly Miller Paris design functions both as a true motorcycle jacket for those who ride and a striking fashion piece that will last for decades.
Every jacket we make is bespoke. Clients select their choice of colour and lining and we create their unique piece. Strong colours and menswear-inspired linings are our signature. Custom details and modifications available on request.
For those able to visit our atelier in Paris, fittings are done on-site with materials selected in person.
Overseas customers are invited to fill out the contact form on this site or send an email. We'll take your measurements and ship you a muslin toile or two to verify fit.
Collaborative by nature, we're committed to delivering a jacket that exceeds expectations and promises to delight and inspire. Custom designs are welcome too – send us your sketches and we'll bring them to life.